Inclusive hiring starts here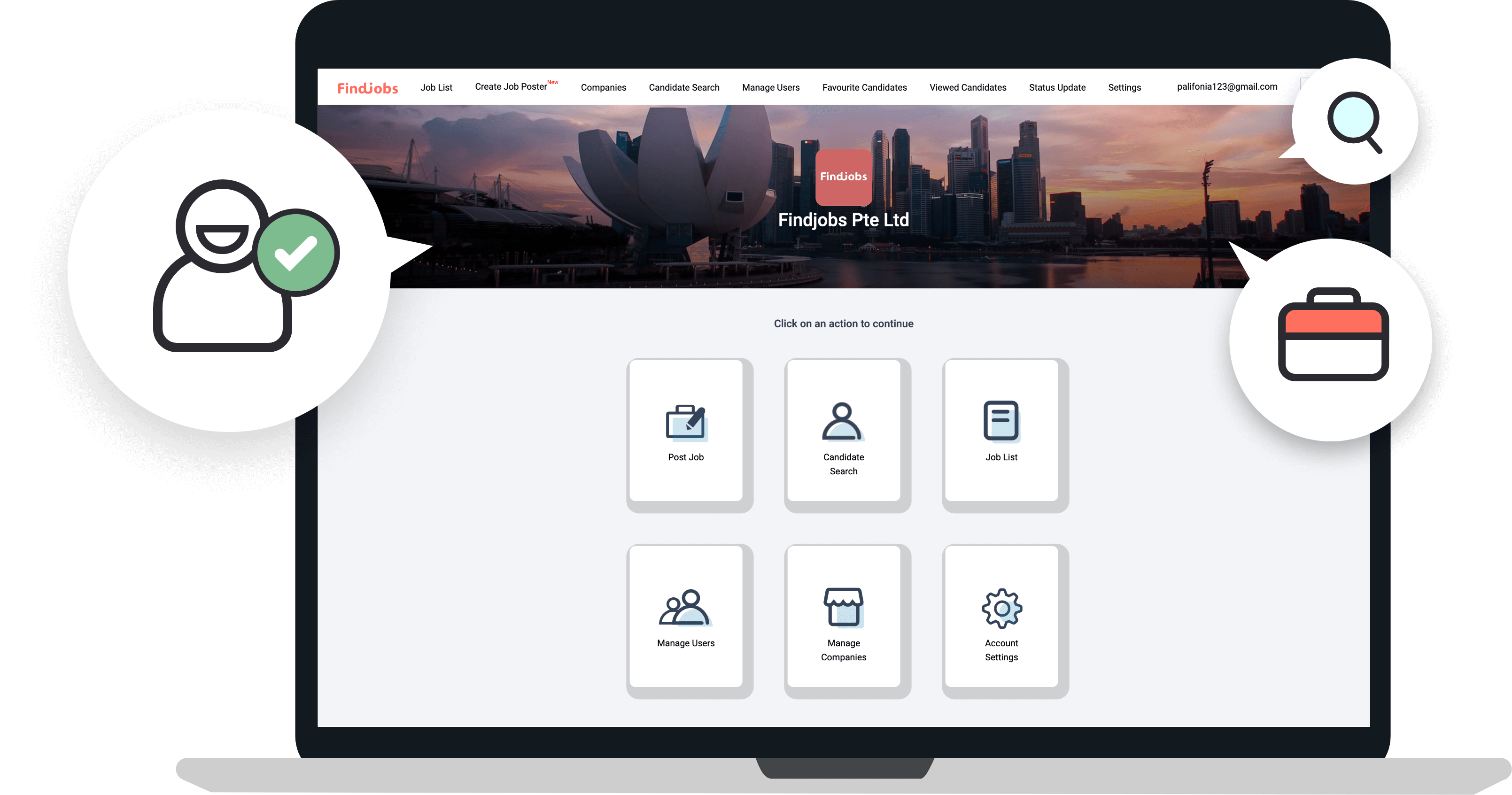 Hire with us !
Hire your best talent with our various tech and professional solutions
Offline Digital Job Posters
Mass Hiring Walk-in Event
Findjobs smart job kiosk
Findjobs Smart Job Kiosk is a digital job advertisement directory that allows offline jobseekers to access online job opportunities easily. Jobseekers can contact the employers directly without the need to fill in an application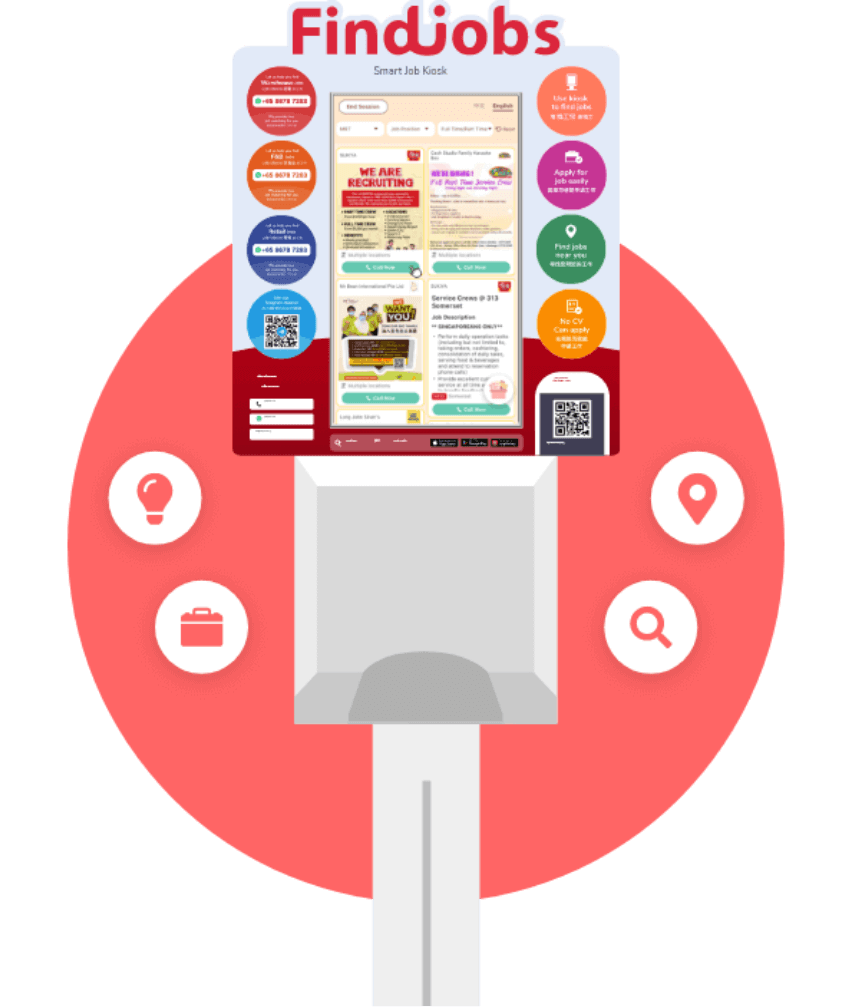 Know us better
Founded in 2016 as a social enterprise, Findjobs is an award-winning technology start-up in Singapore that started with their easy to use' multilingual mobile app which makes job opportunities more accessible to blue collar job seekers, who are largely low-income, non tech-savvy, illiterate or mature workers.
Duly recognised and supported by various partners from Public and Private sectors including NTUC's Employment and Employability Institute (e2i) and the Singapore Centre for Social Enterprise, raiSE, as an innovative solution to fulfil a social need, Findjobs has also developed and deployed more than 30 Smart Job Kiosks islandwide including locations such as Community Centers, Social Service Offices and Bus Interchange. With the job kiosks, Findjobs bridged the gap between online job openings and offline job seekers in the critical blue-collar industry, making job searches inclusive and empowering organisations to be more inclusive employers.
Leveraging on their expertise in HR to create impact, Findjobs also runs a co-working space for Persons in Recovery (PIR) alongside a job placement programme with partners such as Institute of Mental Health (IMH) and work with grassroots and voluntary groups to build mobile applications for their beneficiaries such as Persons with Incarceration Experience (PIE) and low-income caregivers.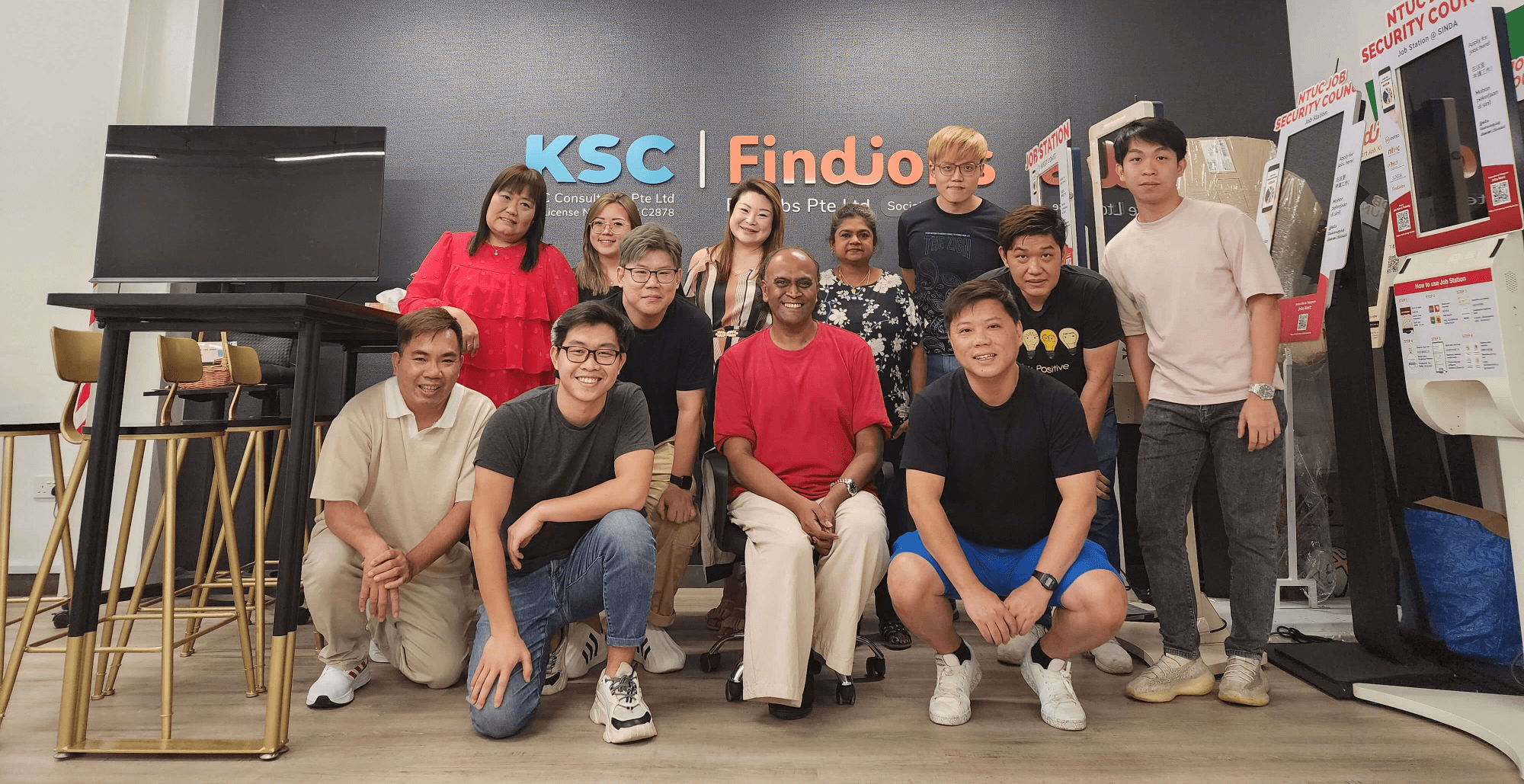 Contact us
Here's how you can reach us
Or simply drop us a message and we will get back to you within 1-2 business days